Crystals – The Beginning – Workshop
Crystal Love & Discovery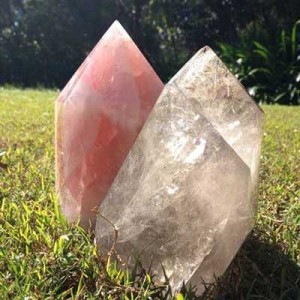 Prepare for CRYSTAL DIVINATION COURSE
Experience the beauty and divine intelligence of Crystal Light; begin your Crystal Journey to discover your heart space within the Crystal realm.  Do you love crystals but are unsure how to use them?
Take your learning to a deeper level by expanding your knowledge and intuition. Update your skills with this one day Workshop to empower yourself with the Basics of Crystal Knowledge.
What you will learn at this One day Workshop:
How Crystal Energy can be used in healing
How Crystal Energy can aid you in everyday life
How to work Intuitively with Crystals
Cleansing and Recharging Crystals
Learn the difference between Clearing and Recharging
Enjoy connecting with Crystal Meditation
Attuning your Crystal to your Vibration
Understand how Crystals relate to Chakras and Healing
Learn how to confidently give a Crystal Healing
Learn why certain Crystals call you
Receive a mini Crystal reading of your 3 favourite crystals from Kendall
Have heaps of Fun
Next scheduled workshops:
Date:  TBA
Time: 10am to 4.00pm
Venue: TBA
Gold Coast
Included:
Crystal Worksbook
Morning Tea & Herbal Teas Provided
Crystals are provided for your learning use in the workshop, these Crystals may be purchased during or after the workshop.
Certificate on completion
Please Bring:
3 of your favourite Crystals if you have some
Your lunch and extra snacks if needed
A water Bottle
Pen & Notepad
Wear comfy clothes & bring socks if you get cool in Meditation.
Cost: $110
Early Bird Price $80
Book Now
[go to next workshop: Crystal Divination Course]