The Shamans Path –Training
The Shamans Path – Level 2 Certificate Course
Level 2 brings together the skills learnt in Level 1 with the empowered self that craves to dive deeper and create lasting change on your path. Our skills are expanded in this training this course is highly recommended for those that wish to expand in healing themselves and empowering others. Within this 3 day training you will learn to navigate your journey, empower your path, self diagnose, identify disempowering patterns and heal soul sickness. Each day will challenge and empower you to create a happy, adventurous and authentic life.

Mastering Your Light – 3 Day Training
What you will learn during Level 2 Training:
Day 1 – Earth Work – Spirit Heart
The Joy of Ceremony – Drum Healing Circle
Review Level 1 – Troubleshooting & Re Connection
Plant Medicine Bonding – Building your tool Kit
Journey to the Elemental Forest
Deconstruction Journey – Death of the Shaman
The Art of Scrying – Vision Work of Truth
3 Worlds Navigation – Mastering the Realms
Understanding your role in healing
Healing expectations & repercussions
Journey back to a Medicine life – Retrieve your Knowledge
Day 2 – Whale Song  – Star Light
The Joy of Ceremony – Drum Healing Circle
Navigating the Soul Rooms
Diagnosing Soul Sickness through the Soul Rooms
Soul Retrievals – Giving and Receiving
Understanding the importance of Mind Integration & Medicine Scripts
Being of Service – The Gift of Crossing over Souls
Learn to drum whilst conducting a healing
Journey to the Whale Spirit discover the beauty of Sound and Healing – finding your voice
Embracing your own Medicine Style
Day 3 – Panther Power – Medicine Song
Create joy in your life
Shapeshifting Journey
Learn the 2 pathways of Extraction Work
Snake Medicine – Rattle Healing
Understanding the Etheric Field Grid
Healing the Karmic Wounds & Hereditary Lines
Physic Surgery – Past Life Wounds & the Auric Field
Energetic Safe Practice – tracking and protection
Celebrate Beauty – Journey to Grace Meditation
Next scheduled date:
Level 2- Mastering Your Light – 3 Day Training – GOLD COAST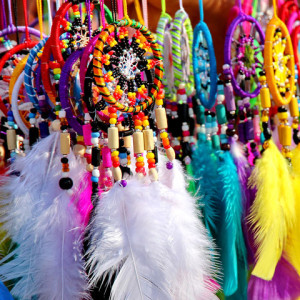 Date:  18th – 20th OCTOBER 2019
Time: 9.00 am- 5.00 pm Daily 
Venue: Harmony Body & Mind Healing Centre – GOLD COAST
14 Billabirra Court, Nerang, Gold Coast 4211
Included:
Worksheets provided
Herbal Teas provided
Certificate on completion of Level 2
Please bring:
Lunch, water bottle and snacks
Note pad & pen
Blanket and small pillow
Rattle & Drum
Small Altar ( some of your favourite crystals, feathers, beads, shells etc)
Cost: $570
Early Bird: $520 by 20th SEPTEMBER
Payment Plan: available choose option in booking link $100 non refundable deposit required and full payment required by the course date.